Afton Central School is proud to announce that Jesse Voltz, daughter of Kim Voltz, has been named the Valedictorian of the Class of 2023. Jesse has maintained a seven-semester grade point average of 100.362.
Jesse has achieved High Honor Roll throughout her four years of high school and has made Superintendent's List for the last two. Jesse is on track to receive her Associate's Degree this year through Tompkins Cortland Community College. She has dedicated her time and energy to achieving scholarly success and is proud to be this year's Valedictorian.
Jesse is a member of National Honor Society, SADD and Drama Club. She has participated in Band since the 8th grade, where she has played the Bassoon and Tenor Saxophone. During her time in Band, she has taken part in All-County Honor Band, Hartwick Honor Band, NYSSMA and the Sherburne Pageant of Bands. Her participation in these esteemed events is a testament to her hard work and ability. Jesse is involved in sports, being a part of the Varsity Cross-Country team and both Indoor and Outdoor Track and Field teams.
Jesse would like to thank her mother, family, friends, teachers and peers for supporting her and helping her to flourish. She will be eternally grateful for the opportunities Afton Central School has given her.
Jesse plans to major in Psychology at Houghton University this fall. Her plan is to eventually receive her doctorate and become a practicing child Psychologist. She has a passion for the youth to overcome mental health struggles and receive the help they need.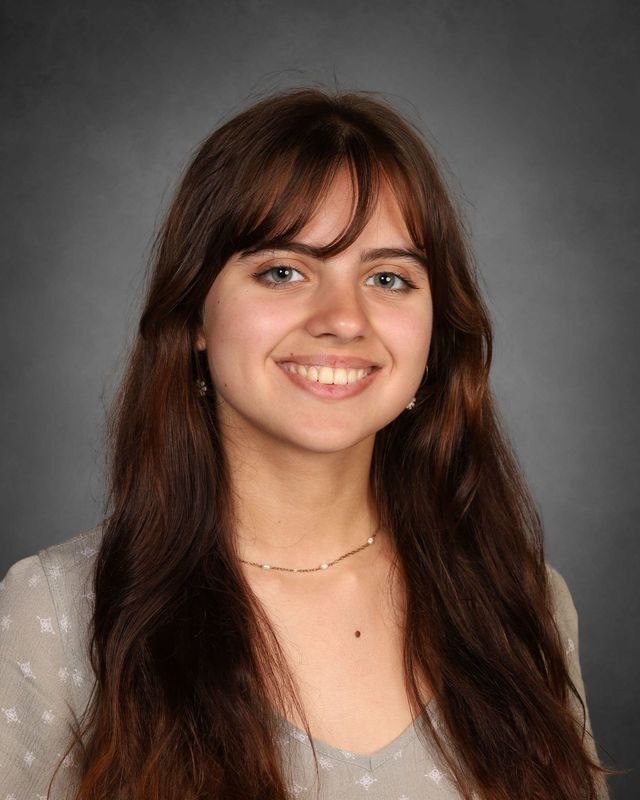 Afton Central School is also proud to announce that Elijah Baciuska, son of Jamie and Stacie Baciuska, has been named the Salutatorian of the Class of 2023 with a seven-semester grade point average of 100.052%. Elijah has spent most of his high school career competing between classmates to stay at the top of his class. Competitive and strongly driven, combined with support from friends and family are key factors for his academic success.
The High Honor Roll, along with the recent introduction of the Superintendents List, are two of many academic honors he has received. He is also on track to receive his associate degree through Tompkins Cortland Community College. Elijah is an incredibly hardworking and studious individual and his achievements reflect these qualities.
Elijah is a part of many extracurriculars. He is in National Honors Society, SADD, YES Leads and Chess Club. Elijah is an extremely talented soccer player, having been on the Afton Soccer team since the 2nd grade. On the varsity team, he plays midfield and has been team captain for two years. He has also been on the BC United Soccer team since the age of nine, playing center back while also being named a team captain.
Elijah would especially like to thank his Mom, Dad, grandparents, extended family, and friends for their amazing support every step of the way. His best friends Braden, Brockton, Lila, Gabe, May and Jesse have also been huge in keeping him cheerful even in the hardest of times.
After graduation, Elijah plans to study at Houghton University where he will major in Biomedical Sciences. He also will be part of the Houghton University Soccer team, as he was recruited to play after a long recruiting process that started in 2021. After Houghton, he plans to study at a medical school to become a Cardiothoracic Surgeon.